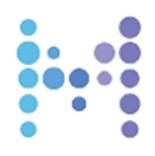 MAVENS
If you have a great business and want to expand to Europe, but don't know how, then you are like me. I needed a partner that could OWN the HR and Financial reporting obligations. I tried the obvious and failed. Then was introduced to Orsa and now consider them a true extension of our team. They proactively handle all HR and financial obligations and flex to handle emerging business changes. There is NO better partner to provide HR and Financial services to organizations launching in Europe.
Prasad Kanumury, CEO and Co-Founder, Mavens Consulting
_________________
Celerant Technology Corp
Over the last 5 years, Orsa Saiwai has successfully handled all corporate management and business support activities for Celerant International's software systems business in Ireland, the U.K. and Europe.
From the preparation of our Annual Financial Statements, to managing our day-to-day banking requirements and meeting our bi-monthly VAT obligations, they remain a trusted and diligent partner and a key link in our US-European business operations".
Ian Goldman, President/CEO, Celerant Technology Corp
_________________
Bainflex
As part of our internationalization plan we engaged Orsa Saiwai in the UK and Europe. We look at them as our team in Europe and they continue to hit the mark time after time.
Chris Foyle, VP General Counsel
_________________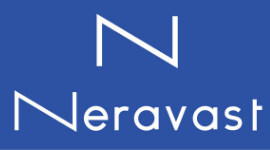 Neravast
Our go to firm for our UK & European tax & vat advice needs, responsive to our needs and our time sensitive requests.  Very proactive and practical approach.
Nicola Yu, VP Finance & Operations
_________________
Cloudfactory
From the outset, Orsa played a key role in our decision-making process to setup operations in the UK. Well before we had any presence in Europe, Orsa provided us with invaluable, unbiased advice and guidance on all aspects of establishing in the U.K., from company formation, choice of location for our U.K. Headquarters, securing work visas for the secondment of key U.S. personnel and establishing U.K. business banking facilities. Then through our early growth phase in the U.K, Orsa provided us with a full suite of outsourced accounting functions, enabling us to focus on our growth, our presence and our business development objectives. Today, even in our well-established stage, Orsa remain a trusted partner and a key component in our ongoing U.K. growth and European expansion plans
Cary Smith, CFO, Cloud Factory
_________________
AxioFX
The team at Orsa provided us with insight and guidance on our European entry and expansion. Their approach and way of working is just great, smart but very approachable people, always ready to assist.
Marcus Taylor, Founder & CEO, AxioFX